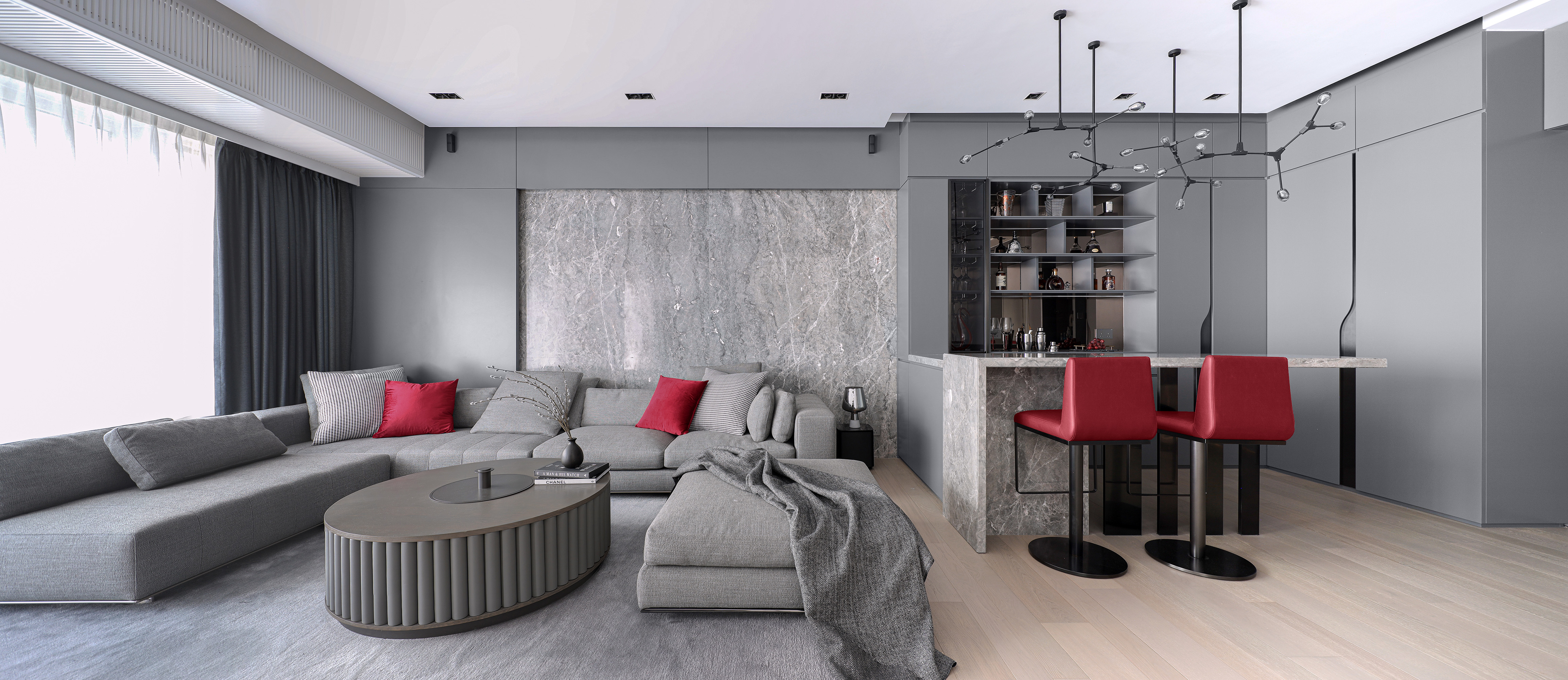 Le Vin
Private Apartment, Hong Kong
Inspired by the tradition of wine production, Jay and Maggie have set out to transform a 1623 sq. ft unit into a breathtaking wine tour. Through careful consideration of every detail, from furniture to lighting, they aim to bring the wine production process to life, from Harvesting to Bottling.
Our design team has combined a variety of textures, materials, and colors to create a stylish atmosphere. The diverse palette of greys, whites, and blacks adds depth and sophistication, while the warm wooden flooring provides a cozy foundation that ties everything together.
Upon entering the space, you will be greeted by a bar table featuring a stunning marble top, infused with a red wine color. Meanwhile, the sleek and lightweight steel base provides the perfect balance of style and function, ensuring that the marble top does not appear too heavy or obstructive.

At the heart of this contemporary home, we have separated the dining area from the living room with a marble TV wall, imbuing the space with an air of brightness and transparency.
The central island is the centerpiece of the master bedroom, offering ample storage for the client's treasured possessions. This designed island also houses a discreet TV mounting, resulting in a minimalist and sophisticated look.
Every aspect of this design has been meticulously crafted to offer a luxurious and unforgettable wine experience at home, infusing the surroundings with a sense of serene opulence.