A GOOD DESIGN MUST BE
DONE FROM THE INSIDE OUT
Founded by dynamic duo Maggie Mo and Jay Leung, Starz Pasha is a design firm that specializes in highly tailored residential and commercial interior spaces across Hong Kong and Greater China. A masterful use of light, quality materials and space planning permeates its portfolio that spans private residences, workplaces, education and retail chains. Its mission is to provide top-class, innovative and professional design and build services, with a focus on enhancing its clients' living by improving the quality of the air, water, acoustics and lighting by selecting nonhazardous materials that benefit clients' wellbeing, and to create aesthetically pleasing, timeless, yet healthy interior spaces.
A good design must be done from the inside out. To create a cozy living environment, designers should take into consideration spatial planning, lighting, materials and colors. We also pay attention to the five senses and base our projects on sight, touch, smell, hearing and taste to deliver multisensory living spaces for our clients.
Material and Finishes Selection
Furniture, Fixtures, and Equipment
Time and Budget Management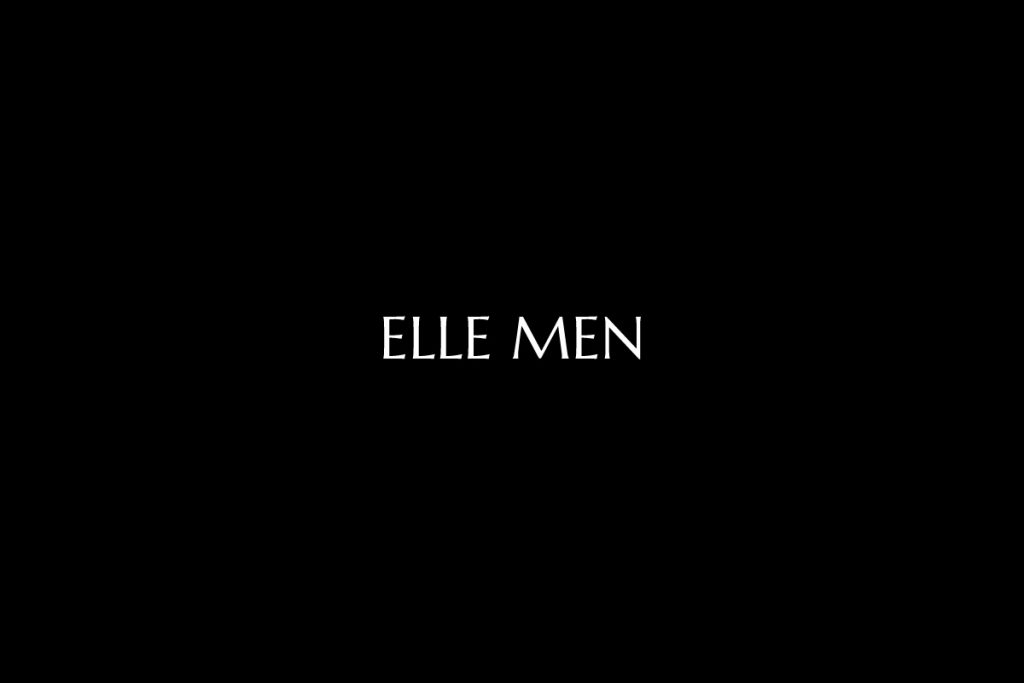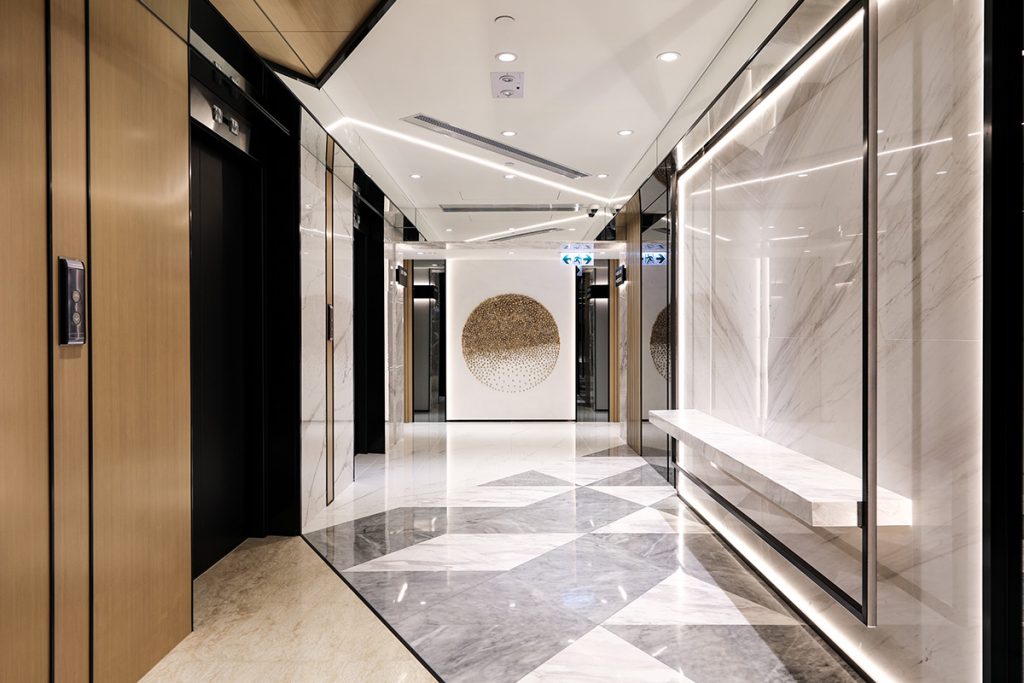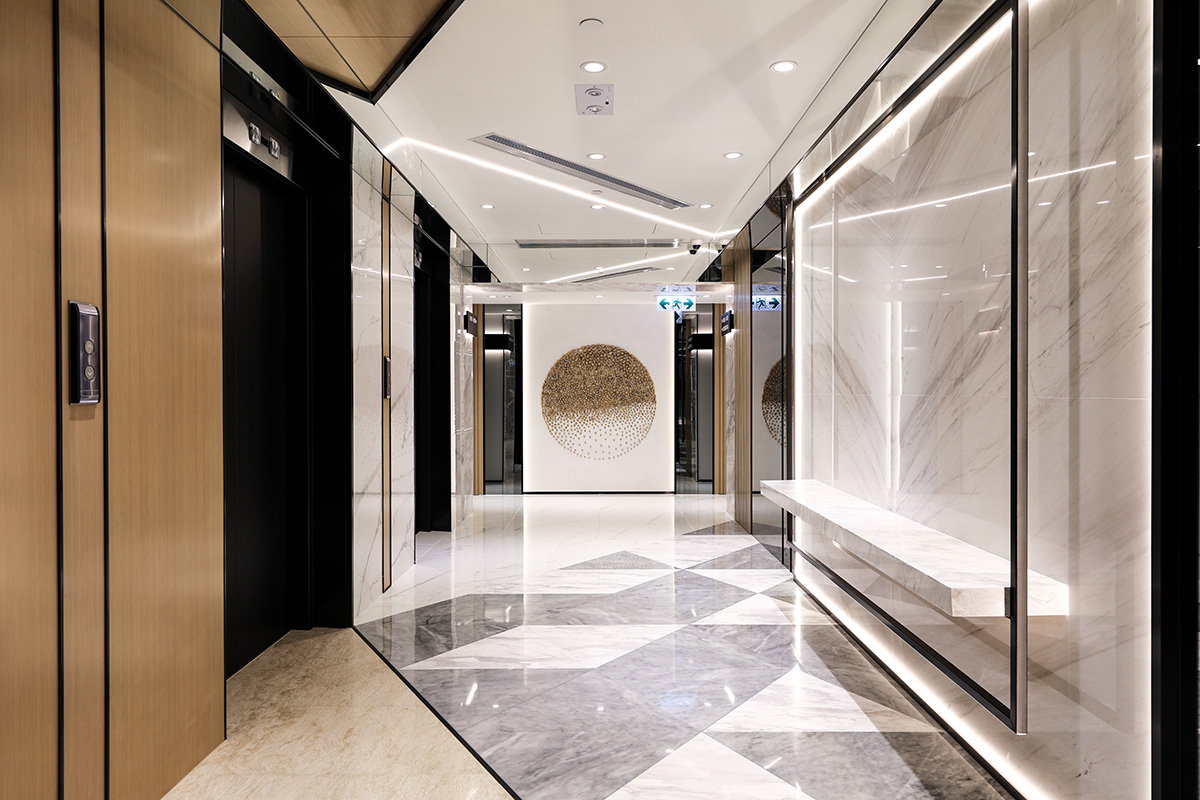 Argyle Centre Corporate, Hong Kong A clean and contemporary lift lobby and common space is perfectly balanced between beige accent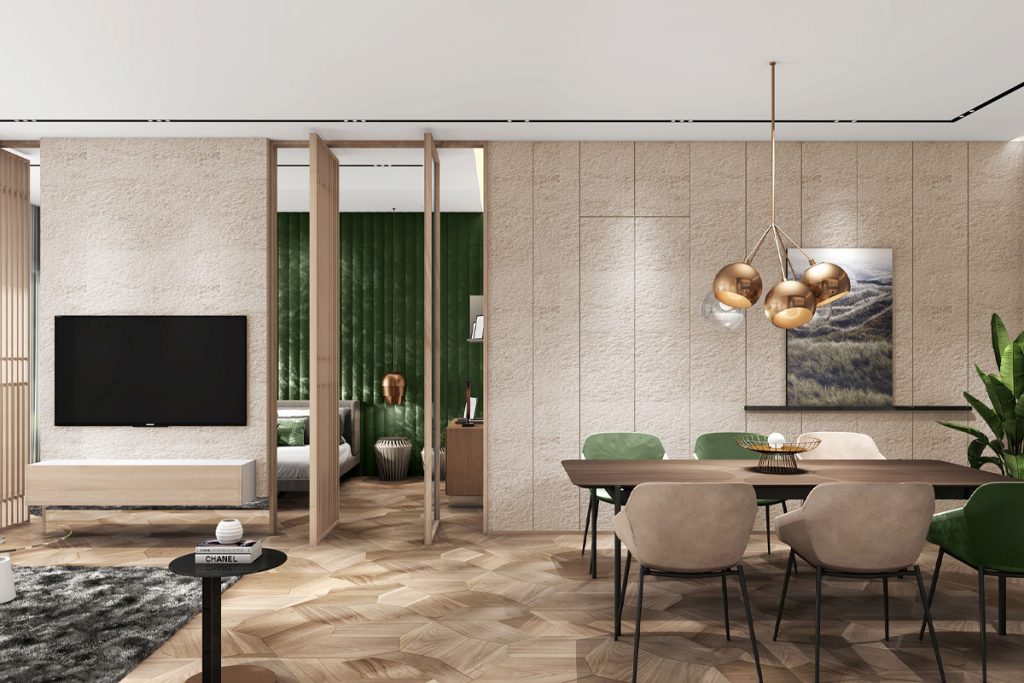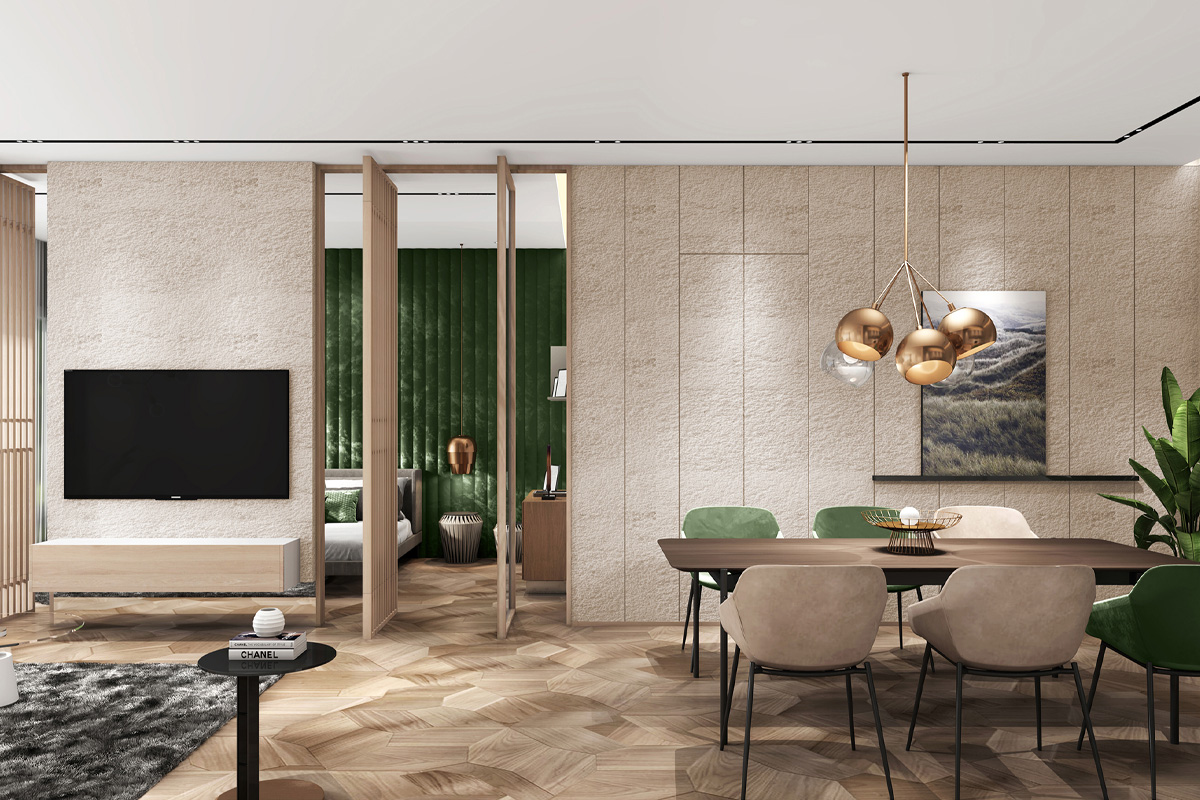 BoConcept Private Apartment, Hong Kong The inspiration behind the design is to create a fresh and playful home sanctuary by