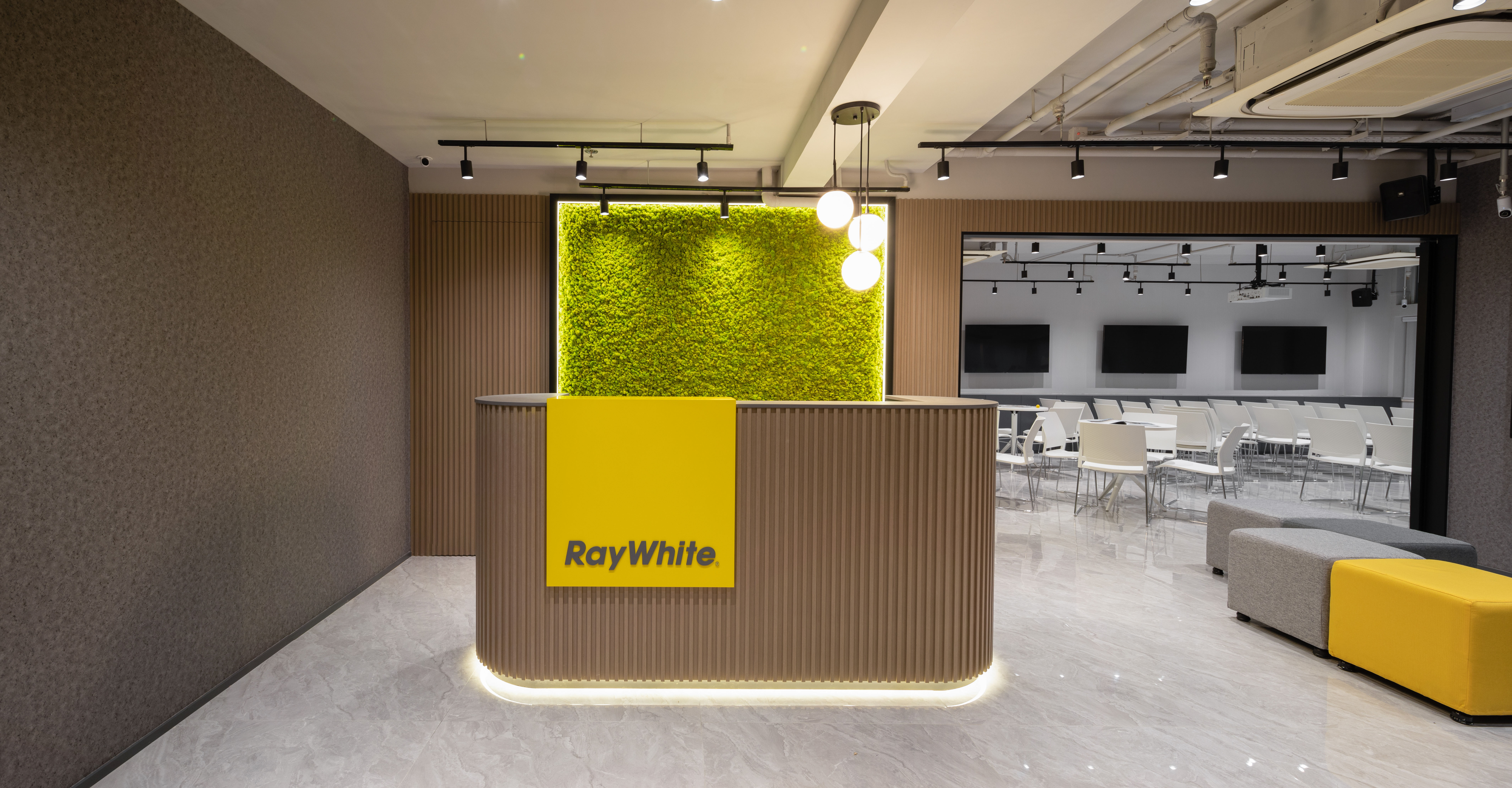 ray white
Corporate, Hong Kong
Ray White is the largest real estate agency in Australia. Our team tailored a design concept for the brand, namely "Urban Oasis" as the design concept to create a natural and dynamic workspace.
Stepping into the office, you will be greeted by a moss feature wall to show the sense of "Urban Oasis". In addition, the designer has cleverly added moderate white space elements. Going forward is the conference room, the designer has chosen gray tone for this area to differentiate from other spaces, combined with concise minimalist furniture and sound-absorbing operable wall , so that employees can flexibly hold different forms of meetings or activities in a fun and energetic atmosphere.
The design team integrated nature and modern elements into its interior design, using eye-catching moss feature walls at the entrance and dining space to decorate the Australian outdoor space. The team also matched custom built-in seats and lighting effects in the aisles, turning the space into a Cafe. Guests and staff will have an "Australian Life" experience during the journey.