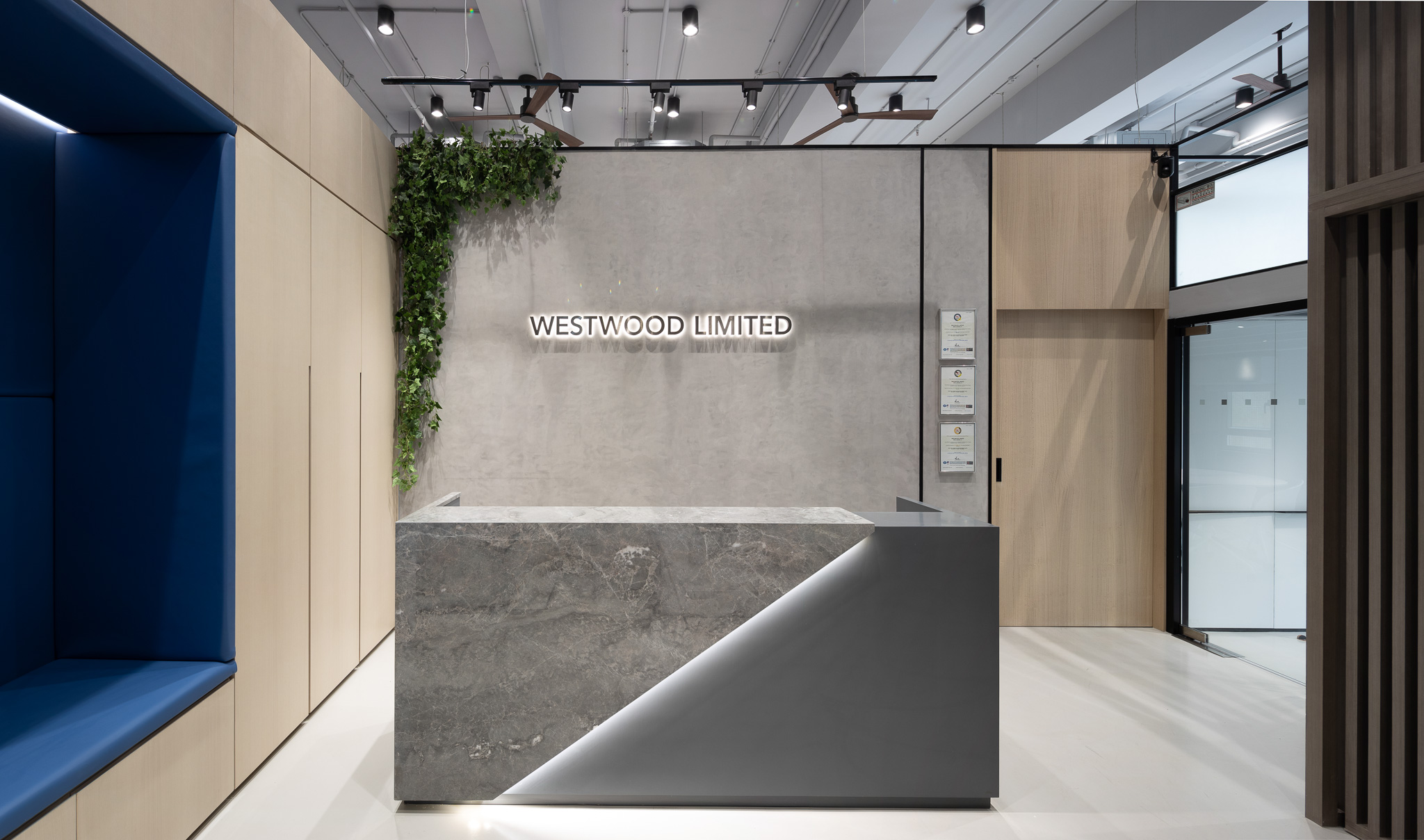 'Out of the blue' was the main concept which translates into 'unexpected'. Jay and Maggie have turned a electrical and mechanical industry into a chic industrial corporate headquarter where elements of concrete, brick, metal, and wood were used throughout.
Before entering the interior space, contracting black tunnel design as a focal accent that works as a guide to the reception.
Begin with the reception, a contrasting blue color seating area adorned as an opening for this office to welcome guests, with the enclosed rooms such as the large meeting room and short meeting area positioned beside and above.
The large steel "W" Logo design unfolded the entire space, emphasize the corporate identity of Westwood.
The access to the upper office level was formed by a custom concrete staircase with steel wire supports. Steel wire works as the overall safety and gives an illusion of lightness of the concrete staircase.
To define the space, the lighting strip streaks across from the contrasting wall to the open pantry floor.