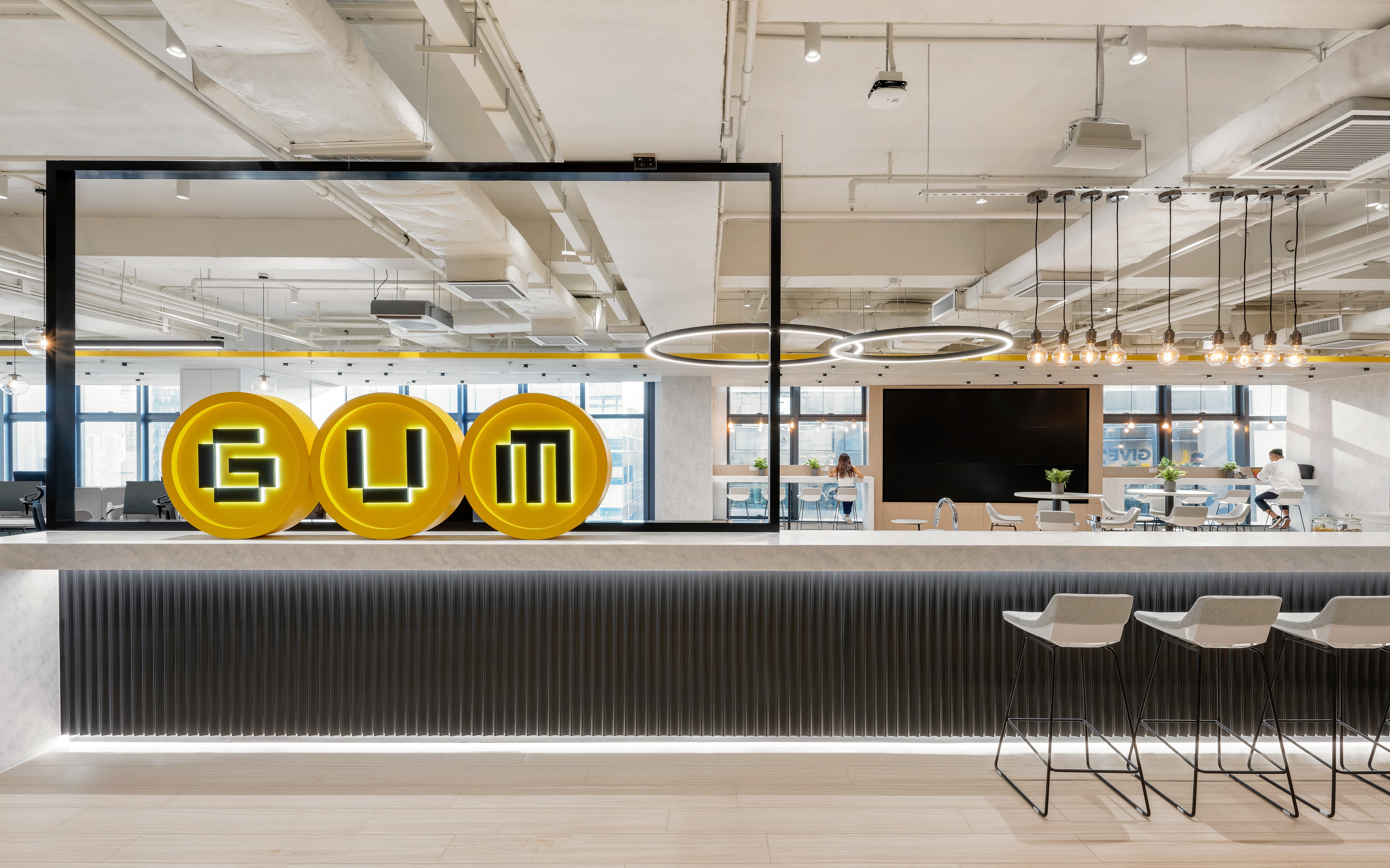 "Our purpose of GUM is to revitalize a conventional financial office into a dynamic and youthful workplace while incorporating modern elements such as agility, wellness, eco-friendliness, and sustainability into the design."
– Jay & Maggie has taken inspiration from the virtual trend and has applied a pixelated design concept to create an interior space that resembles a "Metaverse".
Growth is the core value of GUM, our design team used elements such as Coins and Trees as representations of growth surrounding the office. Coin-related elements, including the signage, ceiling light, and tailor-made locker handles are sprinkled in every different corner. The indoor tree in the welcoming area represents the steady growth of the company as well as its steadily anchored corporate history.
To accommodate varying communication needs in different situations, we have created multiple designated meeting spaces throughout the office. The signage outside each meeting space illuminates automatically when the doors are closed, ensuring that everyone is aware of the space's availability and making scheduling and planning meetings effortless.
The integration of features such as height-adjustable tables, gym bikes, and water filtration systems not only promotes wellness but also creates an energetic atmosphere. The design includes a hybrid space at the corner, with ample natural light for brainstorming and short meetings.
The open workspace and glass partitions maximize the usage of 270-degree natural sunlight, promoting eco-friendliness and sustainability while encouraging collaboration and productivity among employees.
Gain Miles Assurance Consultants Limited